Moulding African Enterpreneurship
Posted Mon, 20 Feb 2006
Business development on the continent of Africa will be a key component of growth and development. While there has been a surge of ENTREPRENEURIAL ACTIVITY on the continent, with increased inter-country and inter-regional trade, there are clear indications that there is much room for entrepreneurial development.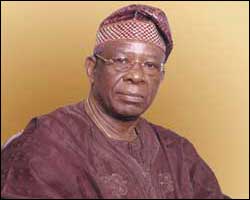 CHIEF ADE, a speaker at the African Leadership conference, will address the issue of developing entrepreneurial talent. Ade says that in all spheres of life - including community, business and politics - leadership plays an important role.
"Countries that have come to enjoy a great degree of stability and economic growth tend to be endowed with good leadership. At a business level as well, it stands to reason that the success that has typifi ed the most prominent corporations internationally is attributable to good leadership."
Within the African continent, however, there has been a lack of good leadership and this has hampered the drive to free ourselves from poverty, he says.
"At a political level, it has to be said that the one factor that has seen Africa lag behind and remain mired in poverty and war has been the tendency of leaders to look after their own interests at the expense of those of the nation. This has, in many cases, resulted in dictators who hoard large amounts of money that belongs to the nation, going so far as to put these in some foreign accounts. In many cases, such amounts have been so huge that they and their children could not be able to consume the funds within their lifetimes."
With this reality in mind, Ade says one of the greatest challenges facing Africa is to develop a leadership corps that is not entangled in corrupt practices.
For the electorate, this means voting for quality leadership. He adds that at a broader, constitutional level, there is a need to put in place safeguards that will ensure that there is no rigging of elections so that the leadership that is in place in any given African country refl ects the will of the people.
Another problem that has accompanied the lack of good political leadership has been a lack of entrepreneurial leadership. This has resulted in low economic growth across the continent. Ade says it's a problem that needs to be addressed as a matter of urgency.
"A nation or continent that simply consumes what others create, further burdened by a select few who use their privilege to loot money and live in obscenely wealthy conditions, without generating wealth themselves, faces a serious challenge in the quest for development and growth."
For this reason, it is of great importance to develop an entrepreneurial class on the continent and ensure that they are armed with all the tools that are required within the framework of modern enterprise, he says.
"A lot of emphasis has to be placed on improving systems, using effective technology and creative ways of doing business. The reality is that with the 'global' village being a reality, the only way to achieve survival at a continental and national level is ensuring that we keep up with international trends."
Grooming effective "interpreneurial leadership" is going to be a critical component of the thrust towards developing the continent. This means developing a strong small-to medium business base and ensuring that these have the capacity to create employment and wealth.
Ade says it is on this basis that he will be speaking on the dynamics of starting and growing a business through good leadership.
"I believe that there are a lot of people who have the potential to start and develop businesses, but they are always waiting until they have enough money, until the right opportunity comes along or until they are in the right frame of mind to start. This is the wrong way of going about it. Business entails a great deal of risk. Of course, this has to be within reasonable levels. But it is important to emphasise that at some stage, starting a business entails taking the plunge."